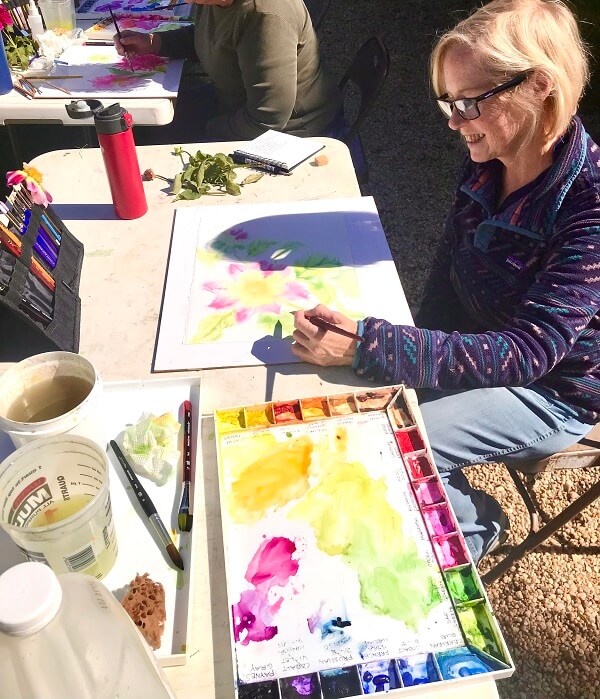 Upon graduating from The Fashion Institute of Technology, I began a ten year career as a fashion illustrator and fashion designer for Ralph Lauren. I designed children's clothing and the Ralph Lauren Polo Bear. That's what inspired a second career as an author and illustrator of teddy bear themed children's books. My books were in print for over 20 years, until my small publisher went out of business.
Just as my books went out of print, I had the opportunity to study watercolor with accomplished instructor Roberta Erlagen and The Watercolor Artists of Oyster Bay. Our classes take place at Planting Fields Arboretum. Being a nature lover, I cannot imagine a more perfect place to paint! The flowers, gardens and landscapes of Planting Fields are an endless source of inspiration. We paint "en plein aire", in the gardens when weather permits. 
I have had a passion for painting since I attended the Fashion Institute of Technology in 1982. After my years in fashion and publishing, it is pleasure to finally pursue painting. Ergo, I titled the painting below "Late Bloomer"! I look forward to seeing where this new medium takes me. I hope you will join me on this new journey.
"Late Bloomer" won Honorable Mention at the Planting Fields Arboretum 8th Annual Watercolor Exhibition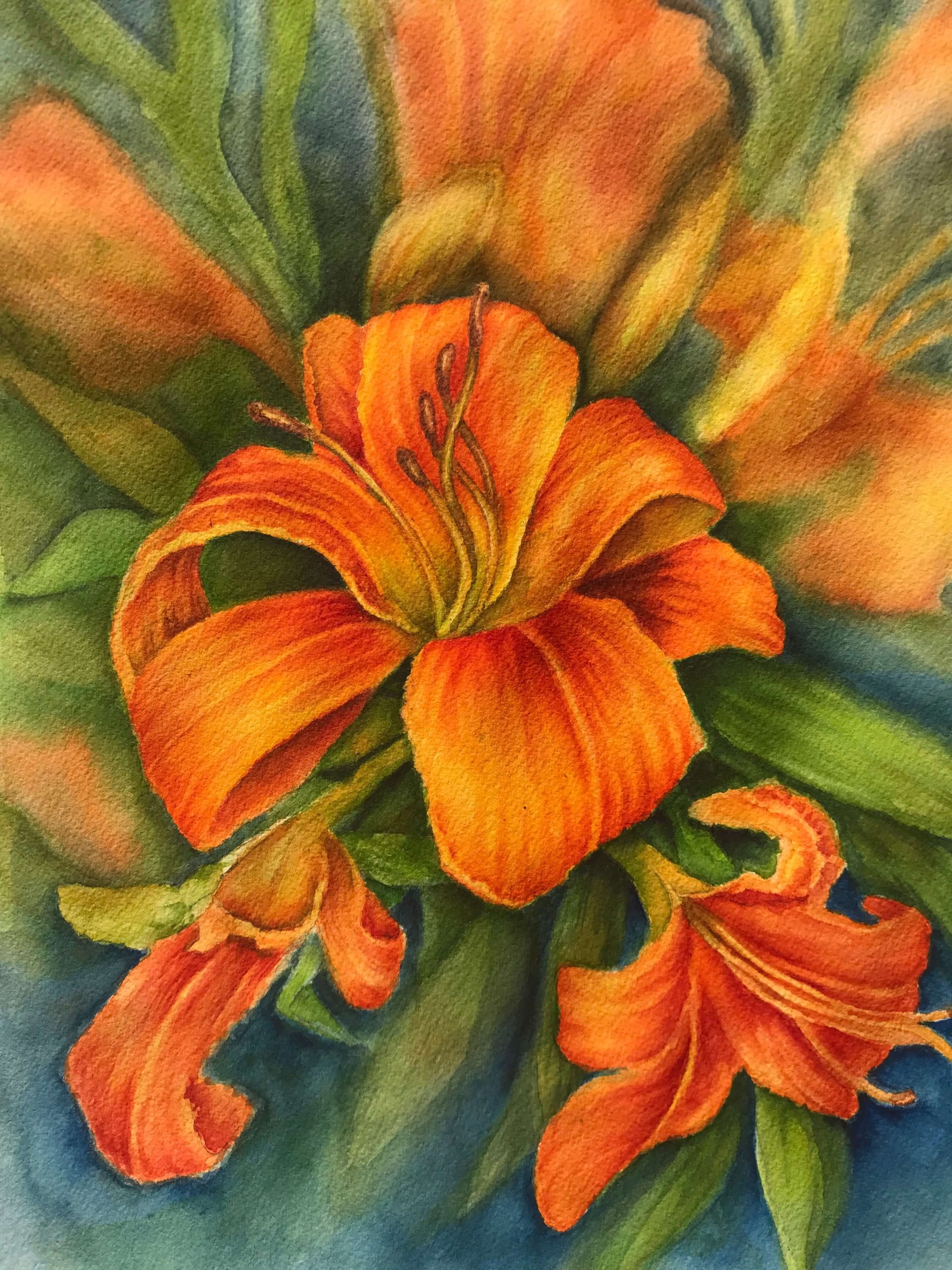 "Late Bloomer" Received Honorable Mention at the Planting Fields Arboretum 8th Annual Watercolor Exhibition